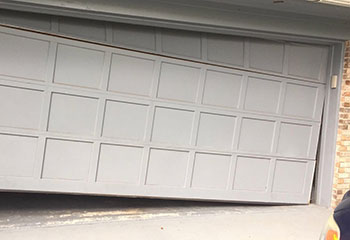 Garage Door Troubleshooting
Customer Issue: Mr. Moody pressed the button to open his garage door and saw that the door seemed off and hung crookedly, so he called us right away.
Our Solution: Our professionals observed the issue for ourselves and determined that Mr. Moody's garage door didn't have the correct balance anymore. We disconnected the door and clamped it into place to be able to test and adjust the balance of the door carefully without concern of it moving suddenly. Our experts corrected the issue and confirmed the door would now hang properly.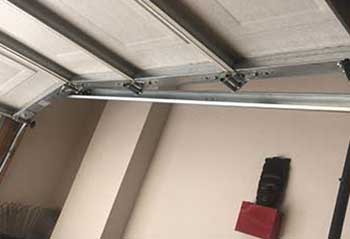 Garage Door Off Track
Customer Issue: Mr. Blani had a minor car accident that knocked his garage door out of its tracks.
Our Solution: One of the door panels was mildly damaged, but the customer decided to deal with that later. For now, our team just disconnected the garage door opener and lifted the door off its tracks manually. After cleaning the tracks, they slid the rollers back in and reconnected the opener. After testing the spring tension and cable adjustment, the door was good to go.
Mohammad Blani
- Manalapan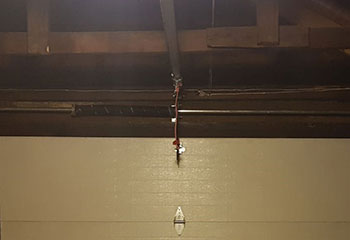 Spring Replacement
Customer Issue: During a regular maintenance appointment, our team found that the customer's springs were badly rusted.
Our Solution: After disconnecting the opener and locking the door in place, our team slowly released the tension until the springs were safe to remove. They cleaned some more rust off the housing and oiled it before attaching new springs and testing the system.
Hank Henshaw
- Briny Breezes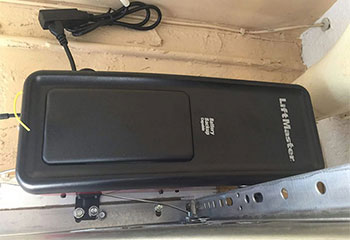 Genie Opener Replacement
Customer Issue: Opener with faulty motor and worn hardware.
Our Solution: Since our customer wanted a new garage door opener with a high opening speed, we helped him pick a Genie 3064 screw drive unit. Our installation work started with mounting the motor unit and connecting it to the electrical grid and finished with programming the controls.
James Bennett
- Boynton Beach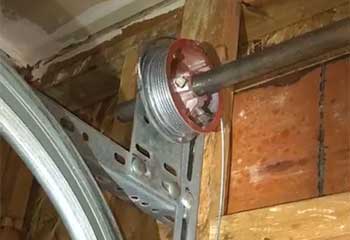 Cable Replacement
Customer Issue: Garage door hanging on one side.
Our Solution: We replaced the broken cable causing the problem with a new one of the same length and design, ensuring that it wraps firmly around the spring drum. After making some adjustments, we confirmed the door was level and opening and closing at optimal speed.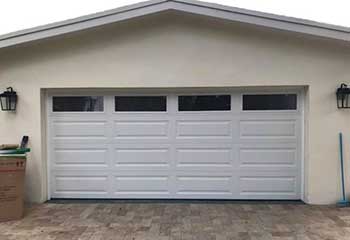 Clopay Garage Door Installation
Customer Issue: Extensively damaged garage door.
Our Solution: Since the old door was beyond repair, we helped the customer pick a new Clopay model from the Classic collection with 3-layer construction and polyurethane insulation. We installed the unit and the supporting hardware within the set timeframe.
Patricia Watson
- Boynton Beach